Cuba: MINSAP reports six new Covid-19 cases, no deaths
Cuba: MINSAP reports six new Covid-19 cases, no deaths
Imagen principal: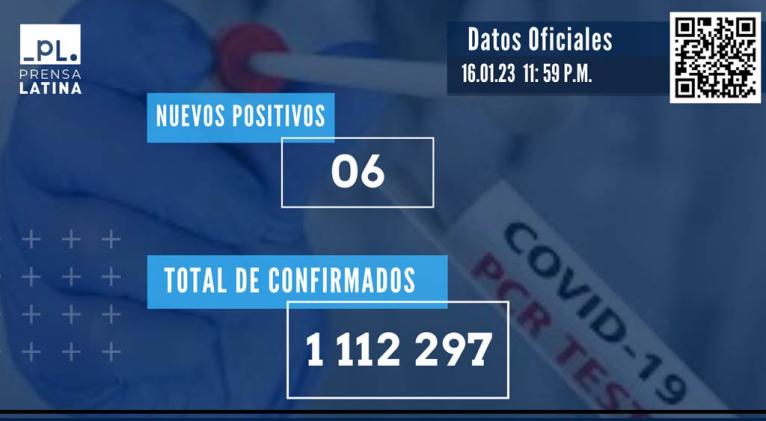 Havana, Jan 17 (Prensa Latina) Cuba´s Public Health Ministry (MINSAP) on Tuesday reported six new cases of Covid-19 in the last 24 hours, no deaths and one ICU patient in critical conditions.
According to MINSAP´s latest data, 100 patients were hospitalized, 31 were suspected cases and 69 as confirmed active.
Since the beginning of the pandemic in March 2020, Cuba has reached as many as 14,288,237 tests, of which 1,112,297 came back positive.
Out of total infection toll, three of them were direct contacts of already confirmed cases, two were contact of infection abroad and one unspecified.
To date, Cuba has accumulated 8,530 deaths, accounting for a death rate of 0.77% compared to 1% worldwide and 1.54% in the Americas.
MINSAP Minister José Ángel Portal said the slight increased positive cases monitored in recent weeks confirms that Covid-19 has not gone and it would be overly irresponsible not to act accordingly.
Portal called on Cubans to go to health care units when respiratory symptoms appear and to comply with protocol measures such as distancing and personal protection, in addition to extreme individual and collective hygiene. He also added it is pivotal to wear face coverings in riskiest places for catching Covid-19, especially by vulnerable people.