U.S. NGO Representative Highlights Cuban Women's Achievements
U.S. NGO Representative Highlights Cuban Women's Achievements
Imagen principal: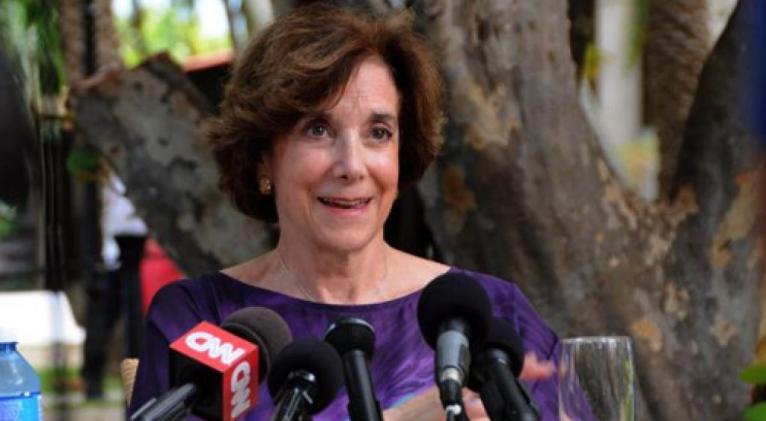 Marjorie Margolis, founder and president of the U.S. non-governmental organization (NGO) Women's Campaign International (WCI), highlighted on Friday in this capital the achievements of Cuban women and their integration into the economic, political and social life of the country.
Cuban women are fabulous, and in their country they have a voice and are in the round table, Margolis said in a press conference held at the Hotel Nacional.
"We've been to 40 countries to work with leaders and teach women to read and write and to become empowered, but Cuba is different, here there is an exchange, we don't need to educate, they have the foundation," she stressed.
"I'm very impressed by the equality that exists, they share their ideas, thoughts and lives, families are very close," said the former U.S. Democrat congressman.
The WCI President said she was very happy with this visit, in which she held exchanges with workers of the Editorial de la Mujer, with members of the Federation of Cuban Women, and with local government leaders in Matanzas province.
Also, Marjorie Margolis commented about her meeting with Zenaida Romeo, professor and director of the Camerata, whom she described as a "superb music group composed of women."
The former congresswoman, who will be on the Caribbean island until Sunday, mentioned that more exchanges between Cuban and U.S. women are expected, since both "have much in common," she pointed out.