Alicia Barcena Seeks to Promote Public Education at Panama Summit
Alicia Barcena Seeks to Promote Public Education at Panama Summit
Imagen principal: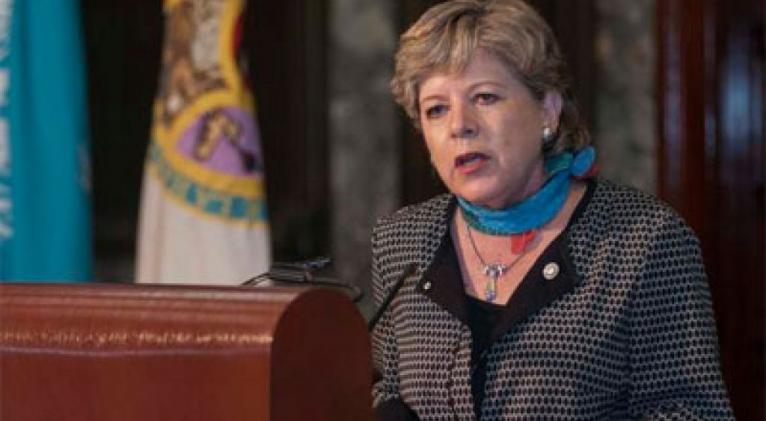 "In ECLAC we favor public, free and quality education, and this is what we want to promote in the Forum that begins on Thursday and will run for two days," she stressed.
ECLAC's work for equality has been permanent, said Barcena, adding that one of the biggest challenges is to close the structural gaps between the rich and the poor and to make progress in the structural change of economies and their diversification with social inclusion.
This aspect, inclusion, is not a problem in Cuba, she said.
"The truth is that Cuba has the whole population included in topics of nutrition, health and education, and Cuba is already doing what it needs, that is, updating its economic model," said the General Secretary of ECLAC.
Barcena pointed out that she attends the 7th Summit with the objective of supporting debate in the Forum of Rectors. Addressing participants on Thursday was Dr. Gustavo Cobreiro, rector of the University of Havana, which in the words of the general secretary has accompanied ECLAC in its tasks, objectives and goals from teaching.
With respect to relations between Cuba and the United States, she said that in her opinion "the real solution of the relationship involves removing the blockade; this is the fundamental issue."