Cuban President Diaz-Canel Attends Sao Paulo Forum
Cuban President Diaz-Canel Attends Sao Paulo Forum
Imagen principal: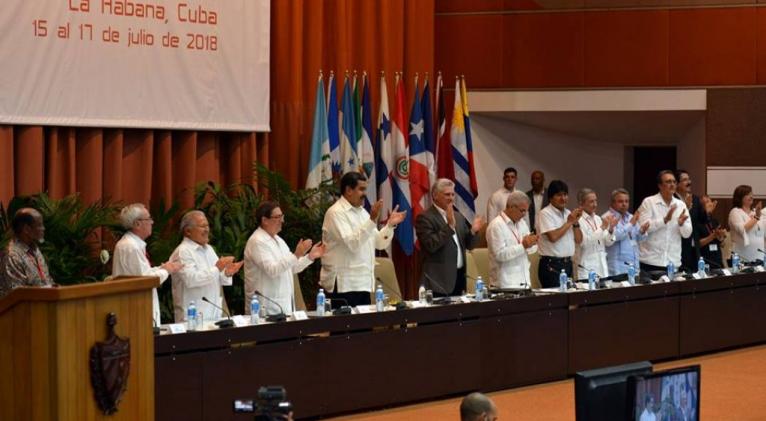 The President of Cuba, Miguel Diaz-Canel, is attending today in this capital the closing day of the 24th Meeting of the Sao Paulo Forum.
At the Convention Center, the leader participates in a plenary session dedicated to the historical leader of the Cuban Revolution, Fidel Castro, one of the promoters of the Forum which was created in 1990 to promote the unity of the progressive and leftist forces of Latin America and the Caribbean.
The heads of state of Venezuela, Nicolas Maduro, Bolivia, Evo Morales, and El Salvador, Salvador Sanchez Ceren, as well as personalities and representatives of political parties and organizations, are also at the meeting to honor Fidel Castro.
More than 600 delegates from Latin America, the Caribbean, Africa, Asia and Europe are participating in the twenty-fourth edition of the Sao Paulo Forum, which was held on the island after the meetings of 1993 and 2001.
The unity of the left and the progressive sectors centered the debates of the meeting in a context marked by the offensive of the regional right and the escalation of the hegemonic positions of the United States government.
The Sao Paulo Forum is expected to adopt here a declaration aimed at outlining strategies to relaunch the left and counter the onslaught of the defenders of neoliberalism.